Chicago is a city of neighborhoods, and there are some great, affordable spots for anyone.  With so many things to do in Chicago, from shopping to recreation in any of the enormous parks, you'll have a hard time being bored in this huge city.  With that in mind, here are some of the best places to live in Chicago.
Downtown Chicago is also called "the Loop," because of its elevated train that loops around the downtown area. Chicago apartments in the area are very popular and modern, with a large number of luxury rentals and condos available. A lot of people love living downtown Chicago because it is close to many jobs. The West Loop is an area just west of downtown, and is great for restaurants and nightlife. There are a number of loft-style apartments in the West Loop.
If you love shopping, you should consider living near Michigan Avenue, also known as the Magnificent Mile, which is a luxury shopping street. The Chicago real estate market is very hot in this area at the minute, because there are not only apartments, but mansions and private homes only a few blocks away. Oprah lives on the Magnificent Mile, and you could, too!The nightlife is great in this area, with loads of bars and clubs. This is internationally recognized as one of the best places to live in Chicago.
Lincoln Park is just a little north of Michigan Avenue, and it is a great spot for families and students. The public schools are great, and there are also a number of private schools in the area. Lincoln Park is also another shopping hub, with several strips of designer shops, and is known for great restaurants such as Alinea and Charlie Trotter's. Chicago apartments in the area can be small studios or even a whole rental house.
Students also congregate in Chicago's South Side. The University of Chicago is in Hyde Park, and the Chicago real estate market got a bump when President Obama was elected, since lots of people were hoping to be his new neighbor on the South Side. Many families with small children live in the area, and live side-by-side with students from the University. There is a fast train downtown to connect commuters to their jobs.
Comments
Related Posts in Chicago Real Estate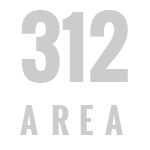 The Best Places to Live in Chicago, IL