Private schools in Chicago offer residents an alternative to the government-operated public schools in the city. Residents in Downtown Chicago, the West Loop, Magnificent Mile and Lincoln Park all have impressive options regarding acquiring an outstanding private education for their children.
Some private grade schools build on the early-learning Montessori methods to provide high quality education to young students.  Some of the best Montessori grade schools in Chicago include Wonder Montessori School of Chicago and the Near North Montessori School.
Any parent living in Chicago or getting ready to move there should be familiar with the private schools in Chicago so they can get an idea where to live inside the city. For example Downtown Chicago has a lot to offer, but high quality private education is also available in other parts of town including West Loop, one of the city's newer neighborhoods.
The Magnificent Mile is convenient to shopping, but is also well known for its selection of good private schools. Lincoln Park also has a rich variety of religious and preparatory grade schools, middle schools and high schools.
These have rich traditions that provide traditional education or tech students from a religious perspective that helps reinforce the values and principals taught at home.
Some of the most sought after schools, Montessori schools, use a world renown method for inspiring children at an early age to develop a healthy curiosity, imagination and creativity in a spirit of peace that leverages a child's natural ability to learn.
High schools are just as important as early childhood education for most parents and students. A good start is needed, but to get good rankings for college admissions, parents and students need to work together to get the education that is best suited for them.  Some of the best private high schools in Chicago include Cristo Rey Jesuit High School and the Holy Trinity High School.
When choosing a private school in Chicago, make sure to research diligently, apply early, and keep your child's comfort in mind.
Comments
Related Posts in Chicago Education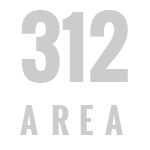 Public Schools in Chicago, IL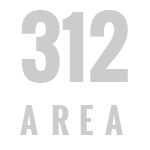 Private Schools in Chicago, IL