There are 675 public schools in Chicago that are divided among grade schools, middle schools, magnet schools, charter schools and high schools, making it the third largest school district in the country. Total student enrollment is 409,279 with a diverse racial profile consisting of African-American, Latino, White, Asian/Pacific Islander and Native American.
Public schools in Chicago place an emphasis on student to teacher ratios with an average of 20.0 students per teacher in grade schools and 24.6 students per teacher in the high schools.  High-Ranking public Chicago grade schools include the Chicago International Charter School which caters to grades k-12, Chicago Academy Elementary School in Uptown Chicago catering to preschoolers through 8th graders, and South Chicago Community Elementary on the South Side.
Notable higher-grade schools in Chicago include Chicago Discovery Academy High School, Young Magnet High School, and Lane Technical High School.
The Chicago Public School teams with the Chicago Department of Children and Youth Services to offer Early Childhood services ranging from special needs pupils to full days of combined learning and fun time at a local community center for all day pupils.
Lincoln Park, on the north side of Chicago, is known for its cultural heritage. Home to the Chicago History Museum, the children in neighborhood schools can often be found there on field trips. Lincoln Park boasts two Montessori Schools - Park View and Drummond Montessori - where children from 6 weeks to 12 years old receive consistently high rankings in the field of child care and development as well as in academic achievement.
The West Loop neighborhood, located in Downtown Chicago, is home to one of the most sought after Montessori schools in the city, the Near North Montessori. The West Loop also boasts both charter schools and magnet schools that typically have a waiting list of students wishing to enroll.
There are many of the traditional grade schools, middle schools, magnet schools, charter schools and high schools in the  Chicago area, all within a short distance. Many boast high academic rankings, and it is very convenient for parents working in the numerous companies that make up the greater Chicago area.
So look around, do your research, and find a great Chicago Public School today!
Comments
Related Posts in Chicago Education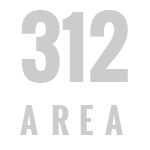 Public Schools in Chicago, IL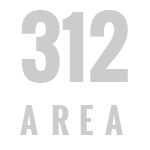 Private Schools in Chicago, IL